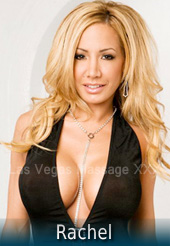 Have A Massage Your Way
Hey there! I'm Rachel. My interests include piña coladas and getting caught in the rain, but more than anything I love giving massages! I have always worked with my hands, I am an artist after all, and really know the value of getting to know something with my hands. I guess you could say that is what lead me to want to take peoples stress into my own hands. There is no better, more intimate way to get to know someone than to rub your hands all over them, right?
If you really want to get intimate then we should try tantra massages. It is the release of energy blockage in all of your chakras. Your third eye, your heart, everywhere. I know that sounds weird to some guys but it really does work! That's because I get to use all of my sexual energy to really relieve your tension and make you feel one hundred percent better. Once you are all unblocked you can enjoy your life and my hands even more!
The most fun part of it is getting you all oiled and lotioned up and rubbing it around, but it can be fun to clean it off too. I love to mix techniques and hot water can be a great way to relax your muscles and get those really deep knots out. Since I'm an outcall massage kind of girl I come to you, so if you have a shower or a Jacuzzi tub and are not afraid of doing naked massages I can let the water run over you and really work those knots out with Mother Nature's help. If that's how we do it I can even bring my minerals to scent the water with and really get you healed inside and out.
If you are coming to Las Vegas in the near future and want to have a great experience with a girl who loves to get her hands dirty and give them a nice hard work out, then please call me! We can have whatever kind of massage experience that you want while you are in Las Vegas and I promise we will have a great time! Even without the rain!
This email address is being protected from spambots. You need JavaScript enabled to view it.