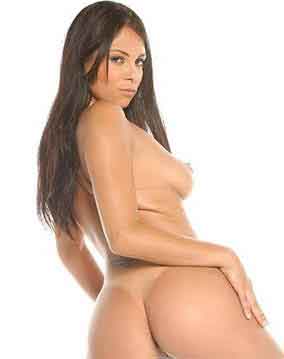 So, you decided you are up for the challenge of hiring one of our luscious Las Vegas escorts to take you out on the town and show you what fun is all about. Congratulations! You are about to embark on an experience unlike any other. We guarantee it.
The first step is the choice of the girl that meets your desires. This could be quite tricky since there are so many beautiful women available to select from. All you need to do to make that choice is to browse the provided profiles, read a bit about each of the escorts available, and contact us to set up a date with her. It is just that easy! The hard part is figuring out which gorgeous woman you want to meet. You always have the option of picking more than one if you want to make things even more interesting!
We LOVE our clients. We have met people from all over the world and each session with one of our girls is one that is truly something to remember. Our clients make our company what it is, and we wouldn't have it any other way. There is nothing better than knowing there is a date in the works. The girl you select will primp herself and dress to the nines so that you are completely happy with her appearance upon her arrival.
Our clients have been known to show our girls things they knew nothing about in the past. That is what meeting new people is all about. Exhilarating experiences to share with each other. We are sure you have some stories to tell and some secrets to let out...and your date will be thrilled to be the one to find out more about you.
After you make your selection, we will set up a date and time for your personal session. Your escort will show up at the designated location looking hotter than ever. You will most likely be completely shocked at her appearance. This is a good thing! She will then be yours to explore. Take her out on the town for a bite to eat, some dancing, or some romantic alone time. The sky's the limit.
The best part of your date is what happens when you have total secluded time to explore each other. Would you like a tantalizing massage...clothed or, dare we say it, totally nude? Do you want a sexy lap dance without the embarrassment of having others watch it while it takes place as it would in a strip club? Do you just want some cuddling time with a vixen ready to show you exactly what you deserve?
Your date's focus is completely up to you. We love learning new things and making our clients feel good. The enthusiasm of our clients is what makes what we do one of the most fulfilling jobs out there. Let us show you a good time and make you realize why hiring one of our beautiful escorts is a guilty pleasure you will want to relive time and time again!