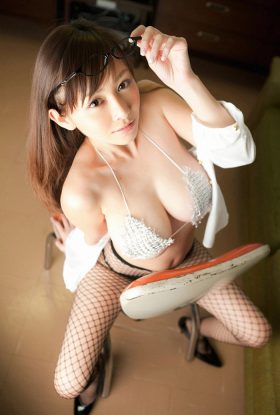 The power of massage is one that holds several benefits for those who embark upon a session with someone with skilled hands. If you are hankering for a massage, you might want to try a "fantasy massage" instead of the traditional type. This includes amenities that cannot be duplicated at a spa or similar establishment, making it necessary that you hire a private masseuse with experience in this field. Here is a rundown of what can be expected during a fantasy massage session.
The Right Woman For The Job Is Selected
A fantasy massage is best handled by a woman that you have a connection with. If you aren't attracted to your masseuse, you will, well, just be getting a massage, much like at a spa. You don't want this! For fantasies to come true, you need to like what you see. Take a look at the selection of masseuses we have available for hire and pick one out that you are drawn to. Take a look at the details provided in each woman's profile to find one with a personality that matches yours as well.
Your Desires Will Be Requested Beforehand
Before you get down to business and allow your masseuse to knead your muscles, let her know exactly what turns you on so your fantasies are fulfilled. This could be as simple as having her strip down and use her body to massage your muscles, or as elaborate as a detailed role-playing session complete with props. It is best to discuss your wishes before we send your escort to your place, so she is well-prepared to provide you with exactly what you are hoping for out of the session.
Don't Hold Back With Your Wishes
Many guys are embarrassed to let their partners know what they really want when it comes to intimacy. Don't let your fantasies fall by the wayside because you are afraid to share them with your escort! She is more than willing to make sure your wishes are adhered to and is excited to try new and entertaining prospects. Nothing is off the table, so do not be shy about what you want to try when she arrives.
You Will Enjoy Fantasy Mixed With Massage
Your fantasies will be intertwined with professional massage moves that make your body feel its best. Our escorts are trained in massaging you in a way that will be relaxing and soothing to the muscles. The fantasy part is dependent upon what you want to try with your beautiful date. She will make sure she understands what you want to feel and will incorporate this between movements of her hands upon your body. You'll soon feel totally at peace with the session and will be likely to want to book a repeat session with the gorgeous woman you had selected. Keep in mind that your masseuse can bring your fantasy to reality out in public in addition to your place if you so choose.