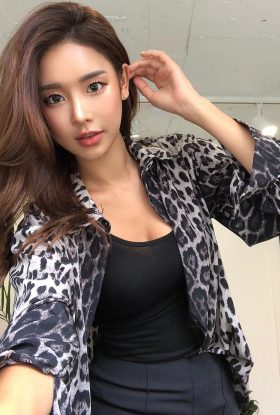 My name is Hana and I recently had an experience that I'm so proud of, I need to share it here on this blog so potential clients learn how powerful being with a woman like myself can possibly me. I'm touched by the session I had with one of my clients, and I have to say, I'm very pleased with the outcome. Read on to learn more!
My Client Recently Had Horrible Experiences
When my client reached out to me, he had indicated that he had recently had some bad luck that left him feeling pretty worthless. He had lost his job, lost his home, and lost his wife. That's a lot of losses to have to endure. I knew he was rather fragile, just because of these occurrences. That is enough to put anyone over the edge! He just wanted to spend time with someone who would tend to his needs. He liked what he saw in my profile, and he was hoping that being with me would set his mind at ease and help him realize that he was really a good person who deserved second chances.
I Made Sure I Knew About Expectations First
When I got together with my client, I asked him to go out with me somewhere public before we spent time alone. This way we could break the ice and learn about each other in a comfortable setting where nothing felt too awkward. We decided on an intimate restaurant and sat down to converse. He let me know about his losses in detail, and I was shocked to see that he was still trying to be optimistic even with all of these hurdles he would need to go through to get his life back on track. I asked him what he expected when we got back to his hotel room. He told me he merely wanted someone to talk to and someone to show him what intimacy felt like again. I guess it had been a while since he was with his wife before his loss, and he was yearning for the touch of a woman. I could do this!
We Spent A Private Time Together That I'll Never Forget
The power of touching another person is so strong. As soon as I reached for my client, he shied away because he was afraid. I talked to him softly, and he allowed me to continue. I was very gentle in my actions and made sure that he knew I was there for him every step of the way. I asked him if he would like to see me without my clothes on. He said yes, so I took it off slowly and asked him to help. He trembled while doing so, but at least we were making progress. I had him lie down on his stomach and I gave him a massage. The feeling of my fingertips on his skin allowed him to relax and enjoy the experience. We then shared an intimate moment that left him begging me to meet up with him again. My work was successful and I feel that being with someone who truly cares about the feelings of another person can be just what is needed to release stress and give them a positive outlook.