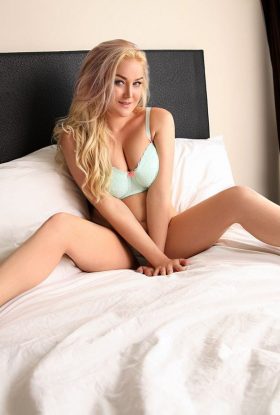 The power of massage can go a long way, especially during the holiday season. This is a time when you are likely to be run ragged, searching for gifts, attending all kinds of special events, and spending time with loved ones. With the activities you are sure to be engaged in, muscle soreness and stress can settle in. This is a fabulous time to indulge in a massage!
Consider A Personal Masseuse
Instead of going to a spa to have a massage conducted, turn to a personal professional to tend to your aches and pains. There's no need to worry about having to hurry up with your session because there's someone else waiting in the wings for their turn. You don't need to adhere to strict guidelines regarding the removal of clothing or touching your masseuse. The best part is she will get in on the action and strip down before your massage is given. This helps to release tension and increase the fantasy-factor, which is so very exciting when it comes to a session meant to relax your mind and body.
Select The Masseuse That Suits You Best
When you go to a public establishment for a massage, you don't get much of a say as to who will be providing you with this service. Sure you can request your favorite of the bunch of workers available, but she won't be showing you what she's got underneath that outfit now will she? Nope. To make your session the absolute best it can be, pick out your masseuse beforehand. Take a look at the provided profiles and pictures and select someone who gets your heart racing. If she intrigues you and makes you feel like a teenager again just by looking at her on a screen, just imagine what she will do for you in person.
Let Your Masseuse Take Control
Your masseuse will start off slow to guide you into the process of relaxation so you get over your inhibitions quickly. She'll encourage you to strip down and will do the same herself. This may be done playfully or with some flirting, with a sexy strip show or lap dance to get you going. She'll then take you to your bed, the floor, or a table to give you the massage you desire. If you want to kick things up a notch, she'll use oil to enhance the experience. If you have never had a NURU massage before, be sure to inquire because you'll sure be glad you gave it a try. A sexual massage is also available if you want to mix the business of massage with the pleasure of intimacy.