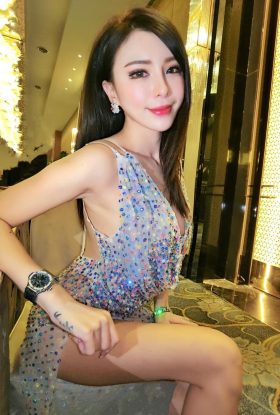 Hello! My name is Emma. I have to admit, I'm a bit greedy when it comes to spending time with my clients. It is hard to get to know someone when you only have a few hours of their time. That is why I prefer when clients book me for entire weekends. This allows for plenty of communication, which is so important when you intend on being with someone intimately. If you are up for booking a two day and night day with me, here's what we will enjoy together!
We'll Enjoy Time Out And About
I love dressing up and going out on the town. You'll love having me right by your side from the moment we walk through the door to the second we walk back out again. Other guys will be jealous of you. I am quite sure of that! Let's use this time to get to know each other in detail. You can let me know about your personal life, if you wish, and I'll tell you about myself. You'll feel at ease with me when you learn about my likes and dislikes. This will make it so much easier to spend quality time with each other in private. I enjoy going out to dinner, to a lounge for a few beverages, or maybe to a nightclub to enjoy some music.
We Can Head Back To Your Place
When you have had enough of being in the public, let's head back to your place for the night. When we get there, I'll become flirtatious, and we can get down to business. You know, the real reason for having a date with me. I usually strip for my clients to get the right mood started. This is a fun and sexy way to show off my body and reveal what I have hidden underneath my clothing. If you want to join in, please do! I'm great at giving massages if you want to break the ice that way. Another idea is a warm and relaxing bubble bath together. Whatever you wish, I'm ready to please!
The Date Will Keep On Going
The best part of having a weekend date with me is being able to wake up in each other's arms. That is such a thrilling feeling. On the second day of our weekend, we can start the whole process over again, or if you would prefer, we can forego the public part of the date and just stay at your place for the remainder of the day. Maybe we can explore some actions we didn't try the night before. Do you have a fetish you want to try out with me? Would you like to have another type of massage? How about some role-playing? There's so many possibilities! Having two days with me gives you the opportunity to try them all!