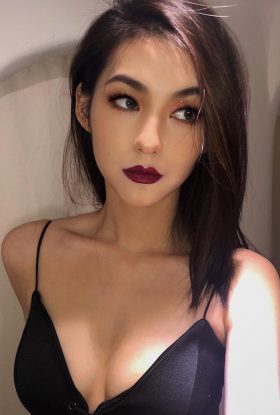 Do you have a hidden foot fetish that you would like to explore with a sexy woman? Are you interested in a massage? How about a combination of both of these indulgences? I'm Akira and I aim to please! Read on to learn more about what a date with me will be like to help increase your desire and tempt you to give me a call to book a special session for me, you, and no one else!
You'll Love What You See
If you take a look at my profile pictures, you'll get an idea of my general appearance. Let me tell you, those don't do justice for me though! You'll see when we meet in person. Also, you don't see my feet in my pictures, so special photos you would have to request. If you reach out to me, I'll be able to send you some eye candy to get you ready for our date. Make sure you alert the company about your foot fetish when you call or email and I'll be sure to wear something super-sexy on my feet for the occasion! In fact, I'll probably bring along a few changes of shoes for your viewing pleasure.
We'll Get To Know Each Other First
I always tell clients it is a good idea to go somewhere other than your home or hotel room before you get to the intimate part of your date. This gives each of us time to learn about each other's likes, dislikes, and personalities before we get down to business. Perhaps there is a restaurant you have wanted to try or maybe you want to hear some good music while having a couple of drinks. I can make recommendations about some finer places in the city if you aren't from the area. I will be dressed up nicely and you'll love the attention you get from others when people see you with a beautiful woman like myself.
We Will Explore Your Fantasies Together
When we do finally get back to your place, I'll let you partake in foot fetish fantasies all you like. I'll show off my feet in my sexy shoes. I'll give you a striptease while I keep those shoes on. Then we can take the action back to the bed for your sexy massage. I have been known to get on a client's back, using my feet to give the massage. Does this interest you? Do you want to see what surprises I have in store for you? If you enjoy anything that has to do with the feet, I'm definitely the girl for you! I also love foot massages if you want to touch my feet. You can use food products on them and lick it off as well. Anything with feet goes! I can't wait to learn more about what you want to explore together!